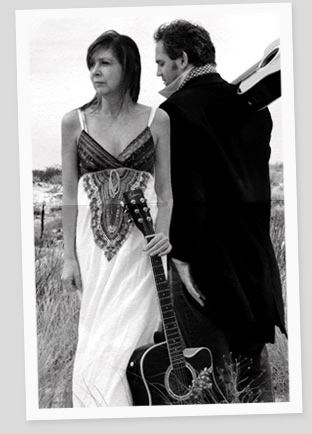 Radio Stations all over the world can now download the bands latest tracks for FREE. Click here to go to the bands Air Play Direct site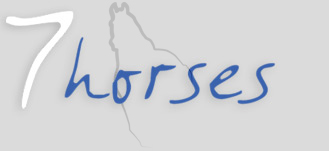 7 Horses started out as an acoustic act comprised of Joanne Filips and Phil Russo, since they started playing local haunts and venues Buddy Braile has come on board so his beat can soar to the dizzy heights that are the 7 Horses.

The band came onto the scene as an Alternative Acoustic act. Their inspiring blend of diverse styles combined with a firing selection of lyrics and music can take you through the emotions of life and love through their unique groove. Joanne is a prolific songwriter who sings lead vocals and plays acoustic guitar. Phil plays lead, rhythm, and acoustic guitar as well as sings background vocals. The music is a blend of unique chord voicings, and signature rhythmic patterns which lead to a guitar exploration of its very own.

The VH-1 Song of the Year Contest has put them on the list of suggested artists to listen to, and their song 'Scattered' was a runner-up in the contest. They are currently performing in the tri-state area, and their CD can be heard on many internet radio stations.
The future is looking even brighter for 7 Horses!


Joanne Filips, Phil Russo and Buddy Braile have locked themselves away in the studio since debuting their latest collection of songs which included the incredibly well received 'Brave New World' which, since its global digital release, has become a rare gem in the itunes undiscovered talent catalog....

more
---